Update from 27/08/2019
So our journey begins on our new home on Mirage Raceway alliance.
Besides levelling, our first order of business was to get the guild charter signed and to get the guild up and running.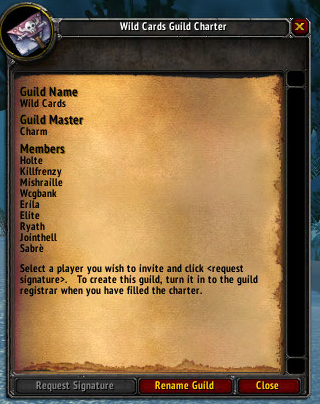 Thank you for all who stayed on late to get it signed! But please be immortalised in the above picture!